Creative Strategy | Creative Lead
InMotions brings the emotional territory of Martini into its classic Motion Pictures' world, making it tangible to its new stars - the consumers.
The strategic approach for Martini's 50th anniversary was based on a return of the product through the experience of the brand's atmosphere, that had been dormant for many years.
That was accomplished by taking the brand's heritage that was still familiar to the consumer, and turning it into new moments of consumption, inviting to try the classic products in new cocktails and new environments.
_new moments
of consumption, inviting to try the classic products in new cocktails
and new environments.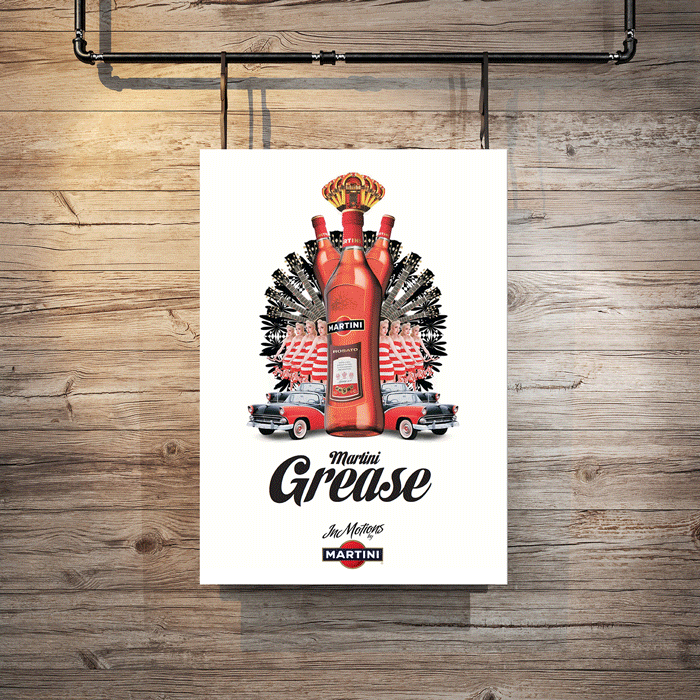 The InMotions concept took the classics Bianco, Rosso & Rosato and placed them as the main characters of the greatest movies of all times, whose charm and imaginary has been part of Martini brand for over 50 years.
The Creative Strategy was divided into three moments (Buzz, Notoriety & Consolidation) to bring together the classic Martini product line.
This TTL campaign included off
& online actions, such as_
Several 'Spazio Martini' (mobile bars/esplanades), with designated 'photo spots' where an ordinary consumer could be a Martini World Star;
Cocktail Competitions
for professionals;
Website and online community where the Martini fans could gather and participate (News, PR, event and interaction photo-sharing, mini-film trailers, party & festivals routes, cocktail recipes, etc.)
Covering main and high-end avenues in Lisbon and Porto with red carpets;
​
Itineraries of Martini InMotions film theme parties;
Mini-Film festivals inviting cinema lovers to become directors using professional equipment or their cameras or smartphones;
Promos, competitions and loyalty programs.